ODYSSEE
ODYSSEE is a powerful portfolio of modules (Lunar, Quasar and Nova). It is a unique and powerful CAE-centric innovation platform that allows users to apply modern Machine Learning, Artificial Intelligence, Reduced Order Modelling (ROM) and Design Optimization to workflows.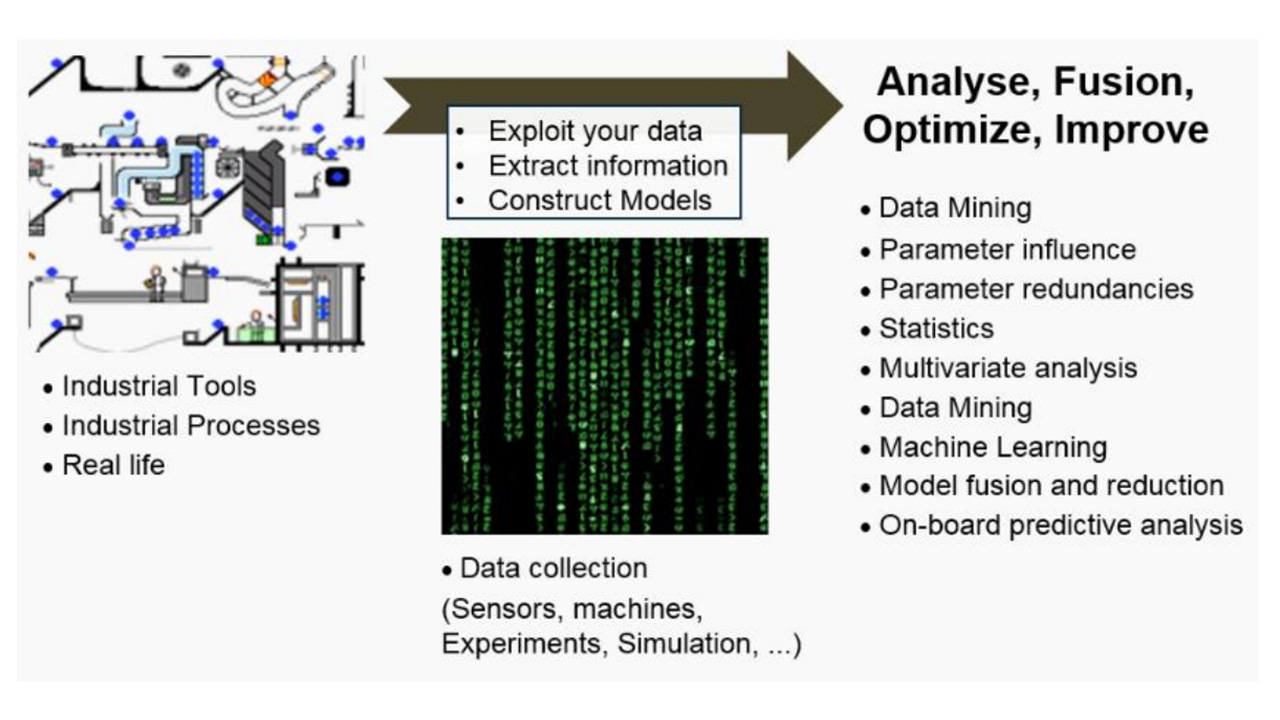 ODYSSEE

Optimal Decision Support System for Engineering and Expertise (ODYSSEE) is an innovative platform with a rapid ROI, allowing the building of advanced skill involving industrial data analysis.
ODYSSEE includes:
Statistics, Data Mining, Data Fusion
Optimization and Robustness
Image Recognition and Compression
LUNAR module
LUNAR is a new software powered by its AI engine ODYSSEE for on-board computing and design. This solution, based on fusion techniques and Model Order Reduction algorithms (ROM) is a world premiere for conducting real-time parametric crash and safety simulations.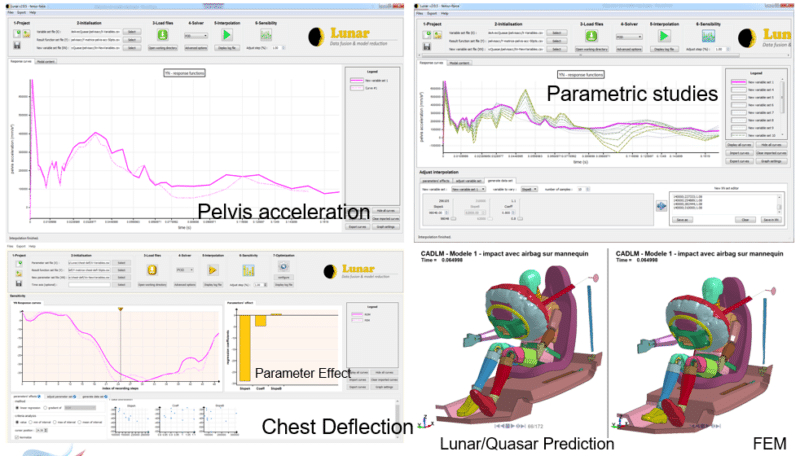 LUNAR Potential Application:
Optimization, Reliability / Robustness
On-board computing, real time modeling
Crash scene real-time prediction
Fusion models based on combined experimental and numerical data base
Web-based crash/safety parametric studies
Ergonomics (Passive, Active, Reflex, Learning)
Encapsulations of FE models
For more information on CADLM and its products, visit
www.cadlm.com